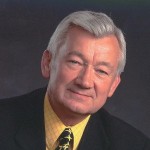 Jozef Krop
MD (Ret), CNP —  Director and Primary Advisor
Jozef Krop has been  a leader in complementary and environmental health for over 30 years and has experience in working with individuals with complex health issues and restoring their wellbeing. He is now retired from the practice of medicine and no longer holds a medical license. An ILADS trained professional, with experience in BioResonance and holistic nutrition he consults with clients with his trademark thorough and investigative approach to get to the root of health issues. Read more about Dr. Jozef Krop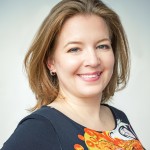 Joanna Krop
MA, B. Ed —    BioResonance Therapist, Transformative Coaching
Joanna is has over 15 years of experience in the healing arts. She is the principal BioResonance therapist with training in burnout and adrenal health, chronic illness management, psychosomatic applications, energy restoration and healing.  She is the coordinator of the centre's Lyme & Chronic Illness Healing Group (a coaching circle of spiritual and energetic support for those living with chronic conditions).  A former teacher, she also coaches teachers to prevent workplace burnout through her work at www.teachingwellbeing.com
Charlene Rampersad-Singh and Maria French

-Administrative Associates-
Esteemed for their welcoming energy and skillful handling of all the office affairs, Maria and Charlene are the friendly and knowledgeable faces that will greet you when you come in to the centre, and make sure you're taken care of when you leave.
Charlene not only has extensive work experience as a medical secretary, but is also trained in electro-dermal screening and bioresonance applications. She is skilled in providing accurate screening results quickly, professionally and with genuine care.
Maria has a background in finance and administration and has been working with Dr. Krop for over 30 years. She knows the office inside-out and is an excellent resource for client questions.