Vibrant Health Kit Download
 Welcome and Congratulations!
The download links for your Stress Report and Heart Meditation are below! Just scroll down and click on the download button.
From the team at EcoHealth and Wellness, we're really glad that you are ready to take charge of your life and to shift your health and happiness to a much higher level. Together we can create the vibrant health and enriching life you truly deserve to live
Your health is our passion. We fulfil our passion and purpose by helping you be restored to great health so you can enjoy a vibrant, joyful life.
EcoHealth and Wellness is an outgrowth Jozef Krop's vision for a healing center which considers every individual to be unique, exposed to a unique set of circumstances and needing a custom-tailored approach. Jozef Krop has been considered a leader in complementary and environmental medicine for over 30 years. Thousands of patients have been and continue to be empowered through his knowledge and support on their journey to restoring health. 
We live in a world that conditions us to accept stress as a normal part of life and to accept unhealthy habits as good. No wonder poor health is so common.  That is why we designed our Vibrant Health Kit – to really explain what stress really is, to clearly lay out the 7 main stresses that cause poor health, and provide usable tools for creating healthy habits.
In our Vibrant Health Kit, you will learn:
To identify the main stressors that cause poor health

To manage these stressors to improve health

To take stock of the stressors that are impacting their life and family

To create an oasis for a restful nights sleep

To lessen the load of stressors on the body

How to avoid the habits that create stress in the body and mind.

What to look for in a good health care team

What actions and steps you can take to improve your health

Ways to spend quality time with yourself, family and friends

We all know stress impacts health – but we're not always taught that stress isn't just mental – and we're not always taught just how stress impacts our health. The Vibrant Health Kit lays out the 7 categories of stressors and gives 12 solutions for vibrant health.
Special Report: Stress and Your Health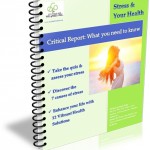 Discover the 7 categories of Stressors
  Take a quiz to see how much stress you are really experiencing
   Learn 12 practical solutions better health that you can implement immediately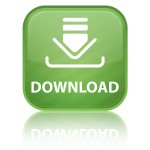 I
nner Heart Meditation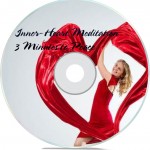 Relax and centre on peace from the inside with this 3 minute meditation to still your inner-chatter, calm your insides so you can get on with your day with less stress
Download the mp3 and add it to your morning playlist – so you can wake up with the right mindset for less stress through the day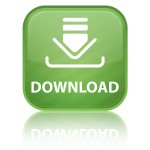 EcoHealth and You E-zine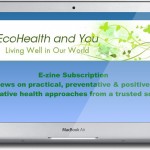 Receive our newsletter of positive & practical news, tips and ideas for healthy living.
  Coming soon to your INBOX
We offer series of comprehensive services, uniquely designed for the individual's combination of needs. 
Contact us at 905-816-9657 so we can talk about your needs and how we can help restore you to health and vitality.