The Team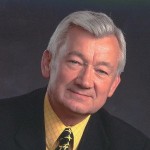 Jozef Krop
MD(Ret), CNP
Jozef Krop has been considered a leader in complementary and environmental health for over 30 years and has experience in working with individuals with complex health issues and restoring their wellbeing. He is now retired from the practice of medicine and no longer holds a medical license. With training in BioResonance and holistic nutrition he now consults with clients aiming for a high level of wellbeing. His thorough and investigative approach works to get to the root of health issues to be able to be restored to vibrant health. More about Dr. Jozef Krop
Joanna Krop   B.Ed, MA
BioResonance Practitioner, Certified Hypnotist, Transformative Coaching
Joanna helps people who are ready for significant shifts in their life create massive transformations in their personal lives, work, relationships or health. Using hypnosis and energy work Joanna coaches people out of burnout and into radiant living.
Joanna supports women in overcoming the conditioning that holds them back to reach their unique and meaningful goals to create the thriving lives they are meant to be living. Her special passion is preventing burnout in teachers. She has taught at OISE-UT and published in Education Journals.
This former teacher re-routed her own life path from the classroom to become certified in BioResonance, Hypnosis, Yoga and Reiki all of which is offered to clients to create optimal healing environments.  Visit her at www.teachingwellbeing.com

Wanda Wilson
Electro-Dermal Screening Operator
Wanda  started working with Dr. Krop as an environmental medicine technician in 1981.  She received training from the Canadian Society for Clinical Ecology and Environmental Medicine, the American Academy of Environmental Medicine, and continuing education.
Previous to this, she received Certification in Early Childhood Education at Humber College and went on to accept a position of supervisor/teacher in a specialized, integrated daycare for children with normal and special needs. She is a valued member of the team participating in all areas of the centre's programming. She continues to have a special interest and gift in children and their relationship to the environment.
Charlene Rampersad-Singh and Maria French
Front Desk & Administrative Associates
Esteemed for their welcoming energy and skillful handling of all the office affairs, Maria and Charlene are the friendly and knowledgeable faces that will greet you when you come in to the centre, and make sure you're taken care of when you leave.
Maria has a background in finance and has been working with Dr. Krop for over 25 years.
Charlene has extensive work as a medical secretary, and is extending her training into other areas of the centre.