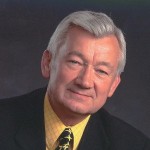 Are you as healthy as you'd like to be?
Dr. Krop believes that it's not difficult to feel healthy
but you have to have the right information.
And the problem is that there is a lot of information
out there that takes you away from good health.
There are many myths and misunderstandings in the
health world that can complicate what should be very simple:
preventing illness and figuring out how to get healthy.
That is why Dr. Krop has decided to put on this seminar in September called
Health Hazards That are Making you Sick and Tired.
This event is Saturday, September 28 – all day from 9-5 in Mississauga
Register for the event to reserve your free seat at this event.
You can register for the event here.
Nothing is more frustrating that searching for answers, and seeing multiple
practitioners without any relief or clear direction about your health concerns.
Dr. Krop has the experience and expertise to guide towards the answers
that can actually help.
In this event you'll learn about:
– The reasons you might be experiencing strange symptoms that no one can seem to find a cause or explanation for (and no – it's not all in your head!)
– The key myths of medicine that are keeping you from good health.
– How your home can give you migraines, flu-like symptoms, depression and joint pain and what to do about it.
– How to make sense of supplements and take what really works!
– How to prevent heart disease without taking drugs.
– What you need to know to decrease your chances of becoming a cancer patient.
– The invisible carcinogen that is as dangerous as DDT
– Advice on what to ask your doctor to get the answers you need.
– The real reason you might be feeling exhausted, in pain and foggy.
– What you need to know about eating so harmful bacteria get eliminated before they cause disease.
– Why joint pain and memory loss is not always because of 'old age'.
– And much, much more.
Being healthy shouldn't be a mystery or a complicated journey.
All you need is the right information.
You can register for the event here.